Appliance Master Service Technicians
John Peters
Technician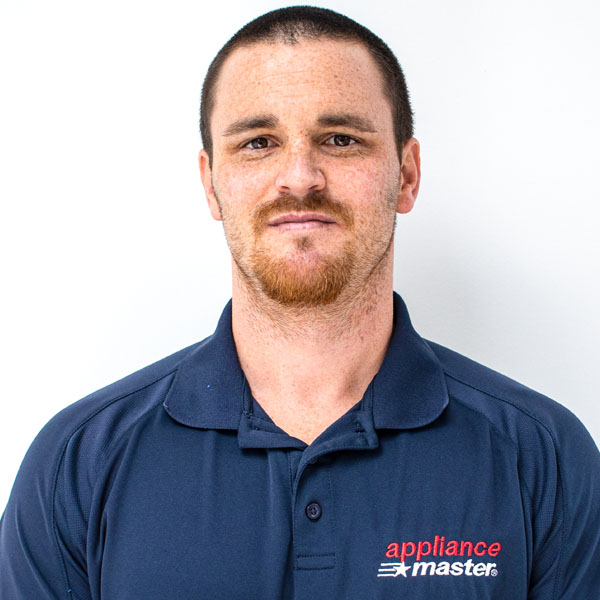 What drew you to Appliance Master: I was looking for a career change to something I found more exciting. Something new and challenging where I wouldn't be doing the same thing day in and day out. Also, a fascination with finding out how things work and, if they're broken, figuring out a way to make them work again.
What you think your customers like best about you: I do my best to explain what I'm repairing, how it may have happened, and what the customer can do in the future to prevent it from happening again. I feel I'm very thorough with my work and of course,I consider myself to be kind, courteous and professional when dealing with my customers.
Let me know how I'm doing on Google My Business
Click to leave me a review
Testimonials
He was friendly, knowledgeable and explained everything!
Linda F - Hackettstown, NJ - Whirlpool Dryer Repair
The technician, John P was wonderful - knowledgeable, quick and very thorough!
Lynn F - Ewing , NJ - Kenmore Dryer Repair
John knew exactly what to do as I did. He knows his trade well.
Gary S - Ewing, NJ - Maytag Dryer Repair
John explained problem, our options and was very easy to engage with. Appreciate his professionalism and would want to have him return in the future.
Paul D - New Hope , PA - Whirlpool Dryer Repair
Excellent service. I called around 9am and Appliance Master has a technician at my home shortly after noon the same day. The technician, John, was friendly, professional and had our dryer back in business quickly. Would recommend to everyone!
Ryan V - Bloomsbury, NJ - Samsung Dryer Repair
Super friendly technician. He respected what was going on around our country right now. Was thorough, honest and very professional. Highly recommend, as it was a great experience.
Rebecca D - Frenchtown, NJ - LG Dryer Repair
Worker was great super job very upbeat and polite
Bill C - Bensalem, PA - Kenmore Dryer Repair
Appliance master has always been fair. They do the job and get the parts that fix what I need done they do not play games that's why I like appliances master
Thomas L - Flemington, NJ - Whirlpool Dryer Repair
The young man was pleasant, helpful, and knowledgable. Thank you.
Mary M - Richboro, PA - Samsung Dryer Repair
John P. was very knowledgeable and professional. He explained what he had to do, verified the issue and fixed my dryer in a timely manner. I definitely would call Appliance Master again and ask for John P. Thank you
Mark J - Annandale , NJ - Samsung Dryer Repair
Excellent Service! The Tech. had to deal with a unique situation that came to light during a cleaning. The Tech. handled the situation very well and professionally. Very happy customer!
Bernard C - Washington, NJ - Vent Analysis Repair
Very satisfied with timely response and service.
Susan S - Glen Gardner, NJ - General Electric Dryer Repair
Excellent service; super nice guys!
Karen B - Hopewell , NJ - U-Line Ice Maker Repair
view more testimonials
John Peters services appliances in the following locations
Asbury, NJ, Flemington, NJ