You've spent a lot of money on your appliances. When they stop working, besides the big inconvenience, you might be wondering if you should repair or just replace it.
Outside of your home itself and the cars that you own, your appliances are some of the biggest purchases you will make for your home.
Most of the time, you don't know your appliance has stopped working properly until it stops working all together. This can lead to a big disruption in your life.
When faced with the the option of repairing or replacing your appliance it is important to make an informed decision. Modern appliances can be repaired and it often makes sense to do so. The top things to consider are the severity of the issue, the average life expectancy of the appliance, and the cost of the repair.
Generally, repairing your appliance can save you a lot of money over running to the appliance store and buying a new one. Today's marketplace has limited inventory and long delivery times, making a purchase even more inconvenient and disruptive to your life. You may not be able to buy the new appliance you want and you may have to wait weeks or months to get it.
We have listed below some common appliance problems that can easily be repaired and the average life expectancy of those appliances.
It is our experience that appliances are prematurely replaced due to remodeling or lack of proper maintenance. Also, these figures include lower cost appliances which are the majority of products sold. Higher end appliances that are properly maintained should have longer life spans.
01. REFRIGERATOR & FREEZER
WHEN SHOULD YOU HAVE IT REPAIRED?
THE DOOR WON'T STAY CLOSED
THE ICE MAKER STOPS WORKING
NOT COOLING PROPERLY
NO WATER IN THE DISPENSER
REFRIGERATOR/FREEZER AVERAGE LIFE EXPECTANCY: 13 YEARS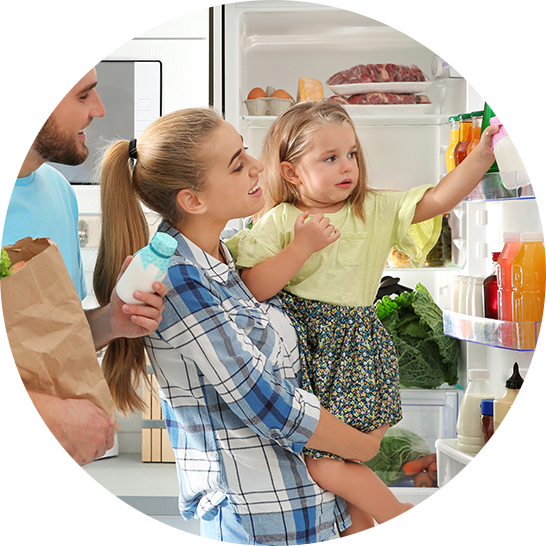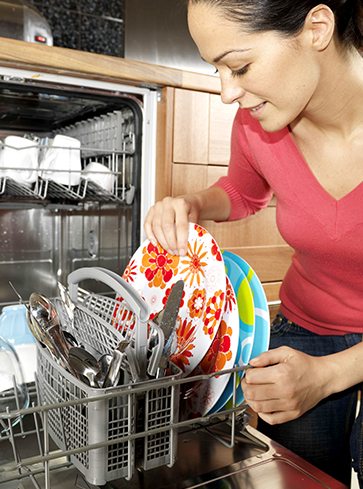 02. DISHWASHER
WHEN SHOULD YOU HAVE IT REPAIRED?
STOPS WORKING MID-CYCLE
THE DOOR WON'T CLOSE OR LOCK
IT IS LEAKING WATER
DISHES AREN'T DRYING
NOT FILLING WITH ENOUGH WATER
DISHWASHER AVERAGE LIFE
EXPECTANCY: 9 YEARS
03. STOVE, OVEN & RANGE
WHEN SHOULD YOU HAVE IT REPAIRED?
THE BURNERS WON'T TURN ON
THE OVEN WON'T HEAT OR SELF-CLEAN
THE COOKING TEMPERATURES ARE INACCURATE
THE OVEN DOOR WON'T STAY CLOSED
STOVE, OVEN & RANGE AVERAGE LIFE EXPECTANCY: 14 YEARS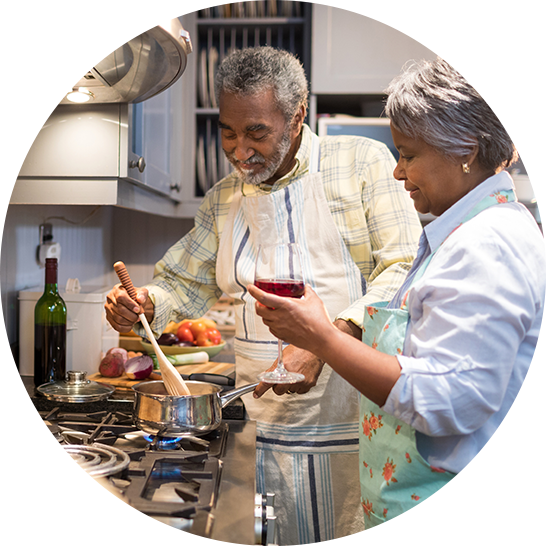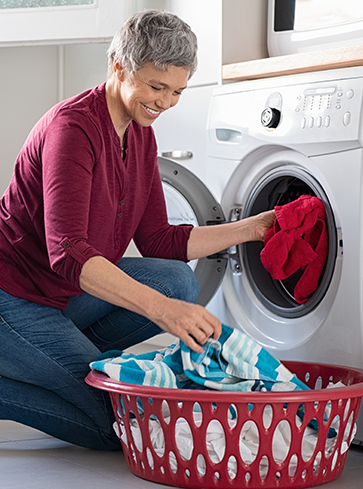 04. WASHING MACHINE
WHEN SHOULD YOU HAVE IT REPAIRED?
THE WATER TEMPERATURE ISN'T RIGHT
THE DOOR WON'T LOCK
THE MACHINE OVERFILLS WITH WATER
IT'S MAKING NOISES AND VIBRATING
IT IS LEAKING WATER
WASHING MACHINE AVERAGE
LIFE EXPECTANCY: 10 YEARS
05. CLOTHES DRYER
WHEN SHOULD YOU HAVE IT REPAIRED?
IT RUNS BUT DOESN'T HEAT UP
THE OUTSIDE GETS EXTREMELY HOT TO THE TOUCH
IT TAKES A LONG TIME TO DRY
IT RUNS BUT QUICKLY TURNS OFF
IT SHAKES A LOT
THERE IS A BURNING ODOR
CLOTHES DRYER AVERAGE
LIFE EXPECTANCY: 15 YEARS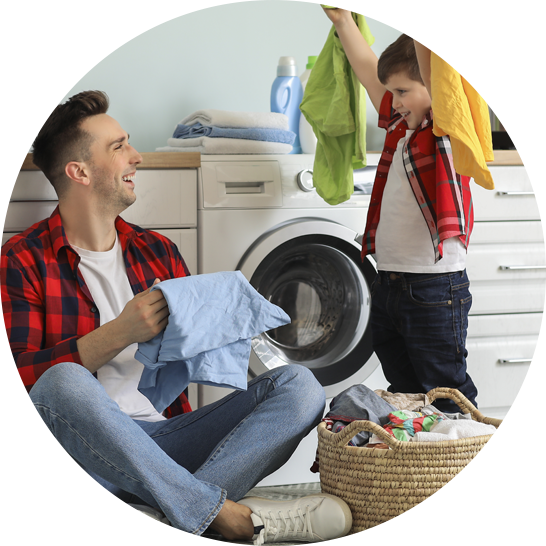 Watch our Appliance Master Live Episode where Bill as he talks about why to call Appliance Master to help you get the most life out of your appliances.